Facebook
On Facebook you will be provided with all important information and innovations about PlayerPlus: FACEBOOK
If you like PlayerPlus:
PlayerPlus
SpielerPlus was founded in March 2014. We see ourselves as being partners and ideaforgers for sport teams alike - taking into account all aspects of being a team. Together with you, we are trying to make the organisation of a team as easy as possible.
Press
For anyone interested in the creators of SpielerPlus, check out our press reports.
Special thanks to the Weser Kurier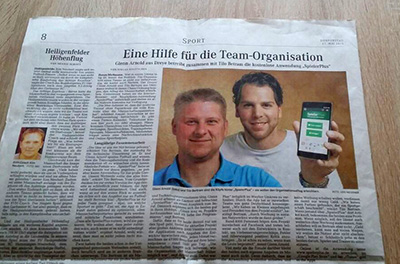 Also a special thanks to the Kreiszeitung Syke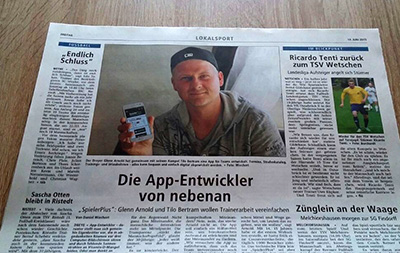 Jobs
Wir suchen einen Programmierer, der an der Entwicklung von SpielerPlus beteiligt sein wird. Falls du PHP, MySQL, Javascript, HTML und CSS perfekt beherrschst und dich mit dem Yii-Framework und jQuery auskennst, schreibe uns! Wir bieten dir flexible Arbeitszeiten in einem jungen Team mit fairer Bezahlung.